OPTOKON Multiport Access VoIP-gateways TAU series are designed and suitable for voice and facsimile information transmission via the IP-network. Gateways provide customers with high- quality Telephone Communications with Value Added Services Support: call-forward, call waiting, 3-way conference, pick up, group call, call line identification presentation etc.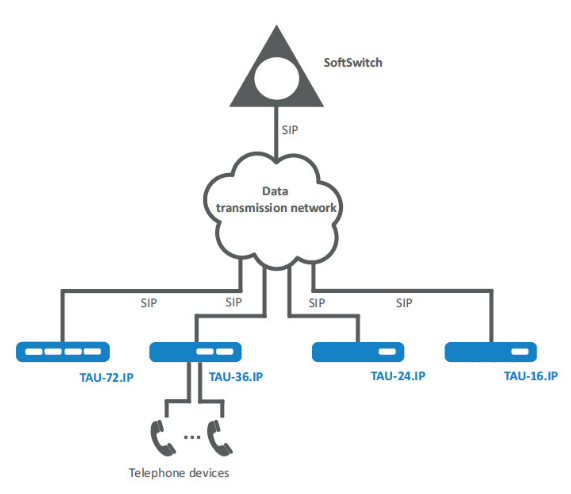 EMS management system

For gateways mass exploitation on network OPTOKON offers unified monitoring and control system EMS. The system provides gateways group centralized management with the ability of ports monitoring via unified web-interface.

For more information please find the below link

Download TAU-8.IP VoIP Gateway datasheet
Download TAU VoIP Access Gateways TAU Series datasheet
---